4 Tips For Hitting The Reset Button On Your Physical Relationship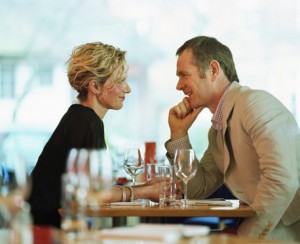 As an online divorce review site, we see it every day: couples at the end of their marriages because they lost that initial spark that made the relationship exciting and new. Passion and physical chemistry are important to every romantic bond, and if you want a healthy marriage, you've got to work to keep it going. After all, things can get stale. The mystery and "fun" can wear off. Children can become so demanding of your time that you start to feel like roommates. But with work, it is possible to weather the storm. Here are a few proven methods:
1. Make your physical relationship a priority. 
This would entail diagnosing that there is a problem and then seeking help. Though there is nothing wrong with going to a therapist or counselor for your issues, it could be as simple as having a heart-to-heart with your spouse about new and interesting things you'd like to try when you're together. Through it all, don't be afraid to ask for what you want, and don't be judgmental about your spouse's wants either. Good sex starts with communication. Make this part of your relationship priority enough to talk about it and exchange ideas.
2. Determine why your physical relationship is suffering. 
Beyond simply knowing there is a problem, you also need to know the root of the issue. Is it a new baby? Work? What? By establishing the issue, you'll be more likely not to repeat it.
3. Put yourself under the spotlight. 
If you are worried about sounding too harsh or judgmental towards your spouse, then first shine the spotlight on you. Poor sex lives don't get that way usually because of a single person. It happens because one person got bored and the other was too nervous to talk about it. Or maybe you're both too bored. Bottom line: no one's hands are clean in a situation like this. Identify what you could be doing better. That encourages reciprocation from your spouse, and it can place you both on the road to recovery.
4. Take your time. 
If you can't have patience with your spouse, you can't have patience with anyone. Understand that you may not fix your issues overnight. Just be there for your partner and don't take your issues outside the relationship.
If you have reached the point of no return, however, then make sure you're ready for the next steps. Read our online divorce reviews to understand your options and go from there. Good luck!
Leave a Reply